Comments from the Barber's chair:
Where have all our flower shops gone? Could it be rent?  Or is it the city? Or is it the online shopping? When will we ever learn?
Where have all the flower shops gone?
When I first arrived in New York in 1973, things were a little rough. The Upper East Side kids where given mugging money to offer the muggers as a payoff to not get hurt, while I, myself have been held up at gun point on the corner of 74th and Lexington.  Paul Mole was also held up several times and broken into. You weren't able to drive in the city without someone insisting to clean your window. There were many empty shops at this time.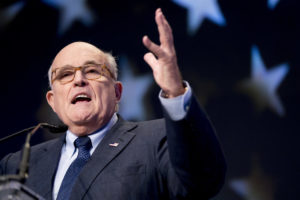 When Rudy Giuliani became mayor of New York City, he brought law and order back to the streets.  All the shops were occupied on this block and we had three flower shops and a hardware store at 1027 Lexington.  But who can forget Gracious Homes on Third avenue who had everything you needed for your projects and store reps that patiently helped you find the right merchandise.  We had two bakeries, La Cote Basque that was next door to our present Shop, who had the best almond croissants and another cookie bakery at 144 East 74th St.  Who could forget Patisserie Bonte on Third avenue, the best French tarts I've ever had. There were jewelry shops, antiques shops and there was a custom blue jeans maker as well.  He made custom blue jeans that didn't have holes in them and cost $100, which was very expensive for that time. Our rent at 1021 Lexington was $450 per month and haircuts were $6.00.  By 1980, for our new lease we would be paying $12000 per month, so we moved to the second floor at 1031 Lexington. Our old Shop at 1021 Lexington is now $45,000 a month. Consequently, all the service Shops have moved out and high-end boutiques took their place.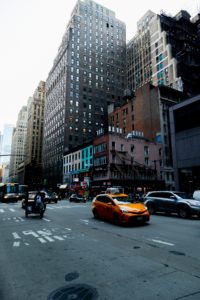 Amazon have crushed everyone and now we have 10 empty shops on this block.  I realize that we are experiencing a change in how we are buying things, but something has to give, the city is losing revenue in sales tax and the landlords are losing their shirts, so what gives?  Is it the high rent? Or is it Amazon? I have noticed that in less affluent areas, all the shops are full and the reason is that they don't take credit cards and only accept cash. This is the reason so many chain stores are opening up in our area, paying their employees minimum wage and they prefer to accept credit cards so they don't have to distrust the employees.  
We are losing quality for convenience. This is a blight on the city with the uninviting appearance of shuttered shops and the loss of a neighborhood.  The only comparison I can think of is what the South Bronx became when everyone moved out or what happened to Detroit with the loss of the car industry, creating a domino effect.

The city needs to take action now and offer tax incentives for new and established service businesses and whatever it takes to bring back our flower shops.  We really appreciate our long-time customers for their support. Over the years I've received a lot of good advice from our very intelligent patrons. If anyone can come up with a solution to this problem you will be a hero.  In fact, we will put your picture on our wall with all the other famous people as the person who saved the city. To bring awareness to this problem and we'll make it worth your while. Paul mole will offer a lifetime of free haircuts to the person who can come up with a clever solution to this problem. We will call this campaign S.O.S   …—… (dot, dot, dot dash, dash, dash, dot, dot, dot is Morse Code for Save Our Souls).  For us, it would be Save Our Shops. Please get involved.